A new and powerful controller for LED panels with 16 million colors developed by Hitechled, has made it possible to integrate more defined graphics with the original colors of the logos into the mini totems of the petrol stations.
Full color LED panel suitable for installation inside the mini totems of the petrol stations to display the service messages. The panel consists of 2 RGB LED modules mounted on an aluminum frame, the controller is installed behind and the LED driver is supplied separately.
The Full color LED panel operate in conjunction with the fuel LED displays DIS or HDP series, the brightness adjustment is synchronized with that of the price displays.
99 programs are available, each program can be combined with a video or a logo content, some logos are already stored in the SD card memory which is inserted in the controller, other contents can be customized on request and inserted in empty programs, this service is evaluated separately. The programs can be recalled with RDC, which is the same remote control of fulel LED display or through the connection to the POS.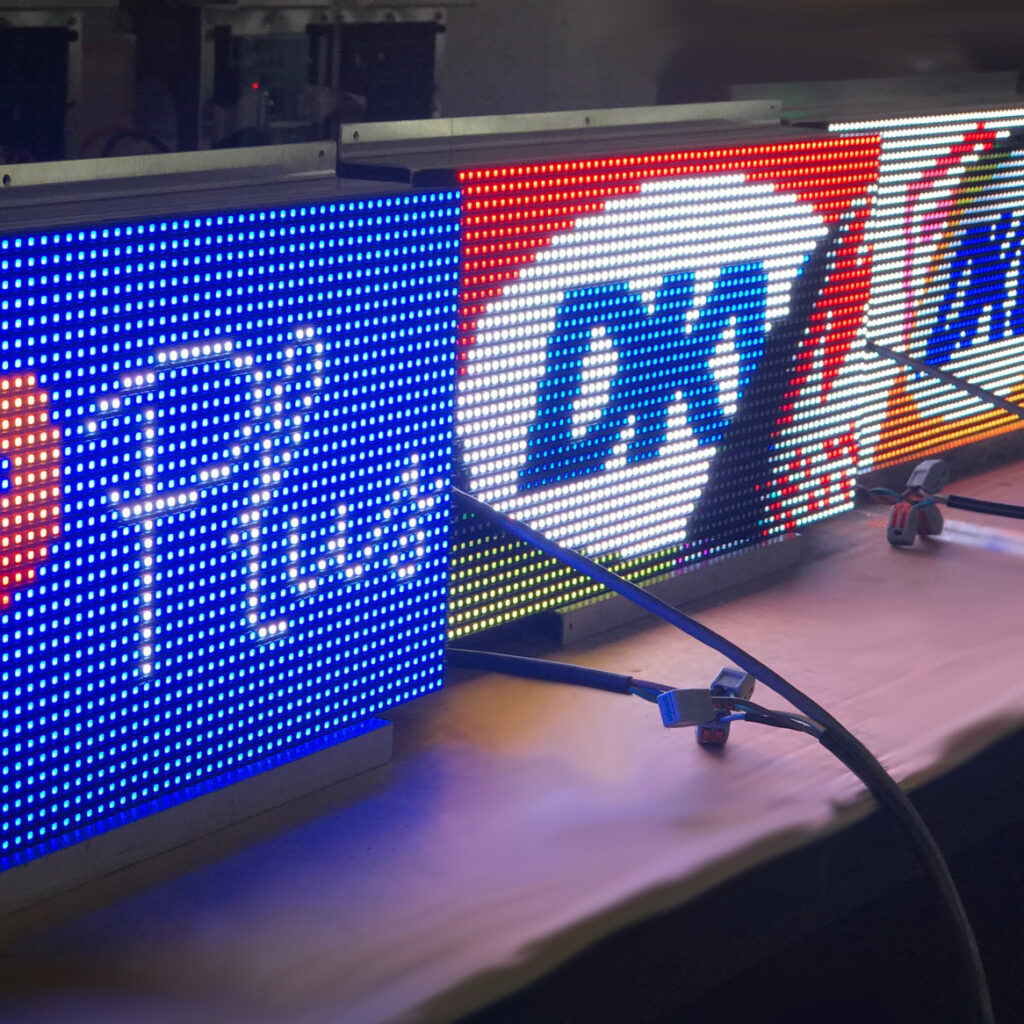 Product: HGMV-64X32-P6
The resolution: 64 × 32 pixels
Il passo dei LED : 6 mm.
The small size and reduced thickness makes this panel easy to integrate into mini totems.