LED solutions for parking lots, plazas, cycling paths
There is an ever-growing demand from public institutions and private companies for advanced and interactive LED solutions for parking lots, well-equipped green spaces, plazas and cycling paths in urban settings or in large business parks.
Hitechled designs and develops an excellent and wide range of LED lights to illuminate any type of parking area and a complete series of LED displays to communicate information clearly to people in various settings.
Consequently, not only professional LED lights but also devices to notify users about the availability of free parking places, opening hours, forms of payment; all added benefits that influence the choice of a parking lot by a potential customer.
LED lights for parking lots, town squares and cycling paths.
When the sun goes down and darkness closes in, artificial lighting is essential to guarantee visibility and safety for people passing through on foot or by car.
Hitechled LED lights are professional devices that provide the best response to all those public and private actors who need to illuminate parking lots, pedestrian streets, cycling paths and pedestrian crossings.
The design phase of the lights involves the search for different technical and technological solutions based on the characteristics of the setting in which they will be installed.
Whether it is the city centre or the suburbs, the surrounding elements that could interfere with optimal lighting must be taken into account.
Take, for example, trees or street furniture that are lit up by lights positioned on low poles or asymmetrical optics.
Hitechled LED lights are manufactured in compliance with the technical criteria that allow their use in different urban spaces; particular attention to the design and the possibility of use on the different types of support, to guarantee flexibility of use and adaptability.
LED lights for lighting streets. What are the advantages?
The main advantages of using LED lighting for parking lots and plazas are:
> Excellent energy savings
> Durability of the light source and light fixture.
> Light quality and low glare.
> Uniformity throughout the illuminated area.
In addition, Hitechled professional LED lights help reduce light pollution by using quality, custom-designed optics which can optimise the diffusion of the light.
LED pole lights: the ideal solution for retrofitting.
By "retrofit", we mean to specify how Hitechled LED lights can be easily adapted old supports , allowing new technology and functionality to be added to street lamps, thus prolonging their useful life.
Hitechled has developed three different models of LED lights for its customers:
Kanda-80, Kanda-135, Erana-70. Each type features specific technical characteristics, but all the lights have certain details in common that are synonymous with quality and professionalism:
Lights dedicated to illuminating plazas, parking lots, pedestrian streets and cycling paths.
High-efficiency LED chips with low light decay.
Modern and compact structure in die-cast aluminium and tempered glass.
Fast and safe installation system thanks to the support sleeve with locking screw and the pole diameter adapter device.
Installation on straight and curved poles, with adjustable angle on the rack fitting.


Thanks to Hitechled's professional LED lights , local administrations can benefit from significant savings on lighting costs and the public can feel safe to move around at night-time.
An economic and sustainable choice, lighting fixtures with LED technology also guarantee low operating and maintenance costs, reducing CO2 emissions.
Choosing Hitechled LED lights means opting for an eco-friendly and sustainable lighting system, which reduces public electricity costs and light pollution, making road systems safer.
Multi-line programmable led displays for effective communication
These single-sided panels displaying variable messages are, in fact, the ideal solution for transmitting your message using the multiple lines on the displays, which offer excellent and instant visibility even from at a distance.
The company, the installer or the public institution that opts for multi-line programmable LED displays has the option of displaying large amounts of text; if they are integrated into display boards or advertising signs, they offer a comprehensive advertising tool.
The multi-line LED displays express their full potential even if installed on their own and used as information displays with variable messages.
Large-scale communication
The multi-line programmable LED displays adapt to multiple outdoor spaces:
along roads for indicating parking lots, restricted traffic areas or service communications to citizens;
in communal areas for institutional information;
in places with high footfall such as railway stations;
Perfectly legible from a distance , both in daytime and at night, the multi-line programmable LED displays can be mounted on poles or on the wall and are available with a character height ranging from 8 cm to 14 cm.
Programming can be done via cable, wireless, GSM and the Web, to meet the preferences and technical availability of all professionals.
Standard supply:
Display of selectable time, date and temperature
Fastening brackets
Automatic brightness adjustment
Software and user manual
Black aluminium box
Thermostat-controlled fans
RS232/USB communication with 10m of cable
Are you an installer?
We can offer you beneficial solutions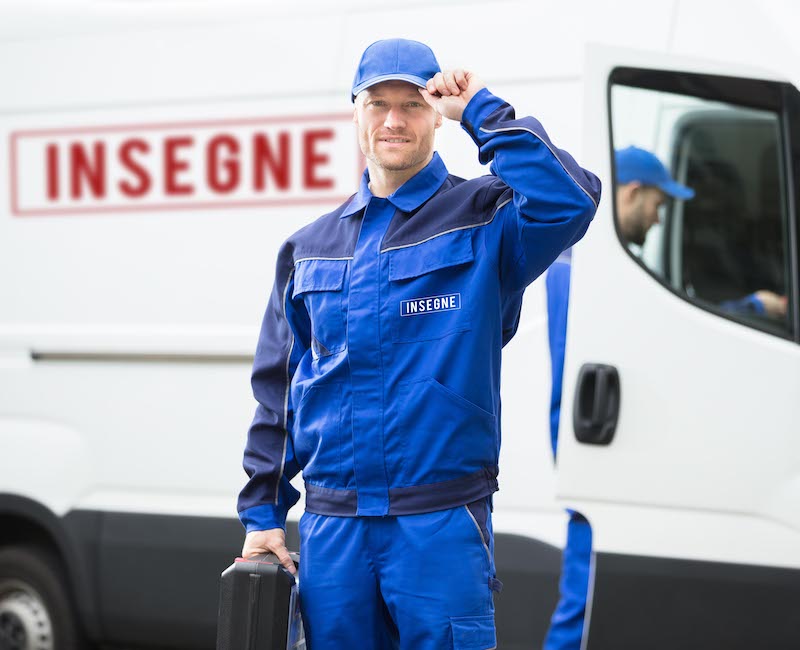 Tell us about your business
We can build together the right solution to communicate and illuminate your work