LED Solutions for Industry
Hitechled develops and manufactures integrated LED solutions for industry that are able to meet the lighting and communication needs of the production sites with attention to the quality of light and energy savings.
By integrated LED solutions for industry, we mean both the manufacture and supply of high-efficiency lights for all company spaces and LED displays to communicate messages addressed to employees engaged in production activities, as well as modules for the backlighting of signs.
 Correct lighting and the presence of LED information displays in the work areas represent authentic active prevention methods for worker safety.
Industrial LED lights are Hitechled's solution to companies looking for suitable lighting for industrial complexes, warehouses, workshops, plazas, parking lots and petrol stations. Generally speaking, all those applications in which there are places with very high ceilings that require extra-bright lights with specific lighting characteristics.
 Hitechled Hight Bay LED light for industry combine high product quality with efficiency, whilst offering maximum visual comfort.
Hitechled uses quality LED chips to manufacture lights with technical characteristics suited to any application, such as power, colour selection, luminous efficiency and colour rendering index.
Hitechled products are the solution to optimise energy consumption, especially DECHA-100R-N-2, the suspended light that sums up the technical, technological and structural qualities of LED lights designed for the industrial sector. Its added benefits are:
High-efficiency LED chips and low consumption.
Low LED light decay resulting in the decrease in maintenance and replacement costs.
Modern and compact structure in die-cast aluminium and tempered glass.
Fast and safe ceiling installation thanks to the bracket with safety hook.
Alphanumeric and graphic LED displays for industry.
There is a need to interact quickly between control stations and remote departments in factories. Through the use of programmable LED displays, which are easy to read even at a distance, both during the day and at night, it is possible to communicate and share the data of a process quickly and effectively, or highlight the excellent level of safety in the company by indicating the number of days without injuries.
It is possible to create ad hoc LED displays that can also be interfaced with the production machinery through the Ethernet network or dedicated communication protocols, which can communicate with operators, for example when the machine needs to be reloaded with the product to be worked or signals a state of emergency or maintenance request. all information that can be read remotely. 
Whether it is static or scrolling messages, laid out on one or more lines, Hitechled LED displays are a tangible solution for communicating information inside or outside factories.
Industrial LED clocks: reliability and precision.
Visibility, precision, attention to detail; these are just some of the characteristics of Hitechled industrial LED clocks to ensure efficiency in companies.
Industrial LED clocks are ideal for both indoor and outdoor use.
Examples of applications:
> In illuminated signs near the entrances to production sites
> In loading and unloading areas to provide information to hauliers
> In production areas to synchronise all departments to the exact time.
>In canteens.
The main features of industrial LED clocks:
display of selectable time, date, temperature and relative humidity;
infra-red remote control with (range up to 10m) on the ODT_U models, character height of 12,17, 23 cm;
radio control (range up to 100m) on models with 30 cm character height and above;
DCF77 or GPS radio synchronisation for automatic time correction;
automatic brightness adjustment;
internal thermostat-controlled fan (except for model ODT_U.12).
Every application has specific particular needs to be met and problems to be solved; consequently, Hitechled offers a wide range of options for industrial LED clocks:
Wireless temperature probe for detecting temperature and relative humidity with lithium battery power supply. Range up to a distance of 15/25 m.
GPS synchronisation for automatic time correction in areas without DCF77 field. GPS technology, designed to detect the location of an object or a place, can be particularly useful in this instance. The GPS signal received, in fact, also contains the date and time indication. The accuracy of this data is defined by an atomic sample, which includes the possibility of a time difference of just one millionth of a second per month. Furthermore, the synchronisation of industrial LED clocks via GPS offers the advantage of not requiring any configuration or internet connection for use anywhere in the world.
NTP PROTOCOL, the internet connection for automatic time correction. This function is particularly useful if you need to synchronise multiple clocks, such as in airports, railway stations or subway stations.
Special functionsfor industrial LED clocks that adapt to the specific requests of Hitechled customers: day counters, price displays, photovoltaic displays, panels showing days without accidents for industry, or big screen displays with a character height 50 cm, 60 cm, 80 cm, 120 cm, 180 cm.
LED modules for back-lighting of totems and signs.
LED solutions for the industrial sector are not limited to the production of lights, clocks and displaysLED solutions for the industrial sector are not limited to the production of lights, clocks and displays to be used both inside and outside the buildings which host private and public companies.
For years, Hitechled has specialised in the production and distribution of LED modules, LED strips, LED bars and silicone light profiles to create illuminated signs, totems, light profiling of car ports and architectural lighting applications. to be used both inside and outside the buildings that house private and public companies.
For years, Hitechled has specialised in the production and distribution of LED modules  for back-lighting of signs and totems.
LED strips for offices linear lighting.
Hitechled LED strips have all the requirements for the development of LED linear lighting which is suittable in the production industrial spaces, such as offices, warehouses, canteens and meeting areas, ensuring excellent visual comfort.
Whether it is lighting or communication, Hitechled designs, manufactures and distributes professional solutions for companies, installers and light designers.
Are you an installer?
We can offer you beneficial solutions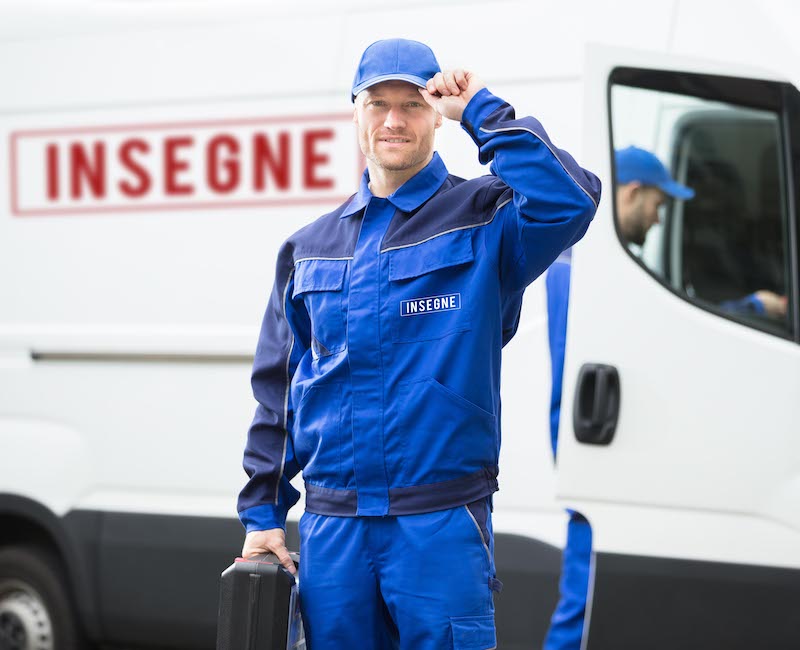 Tell us about your business
We can build together the right solution to communicate and illuminate your work