All Hitechled lights are conceived, designed and produced starting from the same awareness: just as every space or setting has a specific function, the lights that are placed in each different setting must be able to illuminate by supporting and communicating these functions.
Ongoing research and specialisation in the fields of electricity, electronics, automation and robotisation have led Hitechled to develop LED lights for professional operators, especially in the following three sectors:
Petrol stations
Urban light
Industry and retail
Creating the value of each light starts from the same unit, the LED, conceived to develop the maximum potential based on different supports and multiple lighting purposes. The differentiation of LED lights is then focused, in particular, on the other elements of which it consists, such as the type of lens, power, flux and external structure that houses the electrical and electronic components.
To guarantee the high quality of the products and performance reliability, all Hitechled LED lighting systems are made in Italy and undergo TÜV conformity checks. Designed for large environments, LED lights for professional operators switch on rapidly without pre-heating, ensuring significant energy savings, especially where lighting is necessary for long periods of time without periodic shut-downs, as in commercial areas and industrial warehouses during the day, or at night on streets or in service stations.
The customer has the option of customising the lighting experience: the dimmable LED light (with 0-10V dimmer inlet and DALI control) allows the intensity of the LED lighting to be adjusted to create the desired atmosphere for the setting or work space in question.
LED Lights for professional petrol station operators
The service station is a particularly sensitive area in terms of safety for staff and people passing through them.
There are many risk factors in these spaces and the lighting must be studied to ensure that people are safeguarded. Hitechled professional LED lights for petrol stations are manufactured to solve these specific demands by using high-efficiency LED light sources and low luminous decay.
The light fixtures, designed to resist chemical agents and humidity, are produced in compact sizes to allow minimum intervention and a quick and safe installation.
The heat dissipation system, present on LED lights for petrol stations, always guarantees a controlled temperature; this prevents temperature peaks that could trigger dangerous combustion which is unacceptable in the fuel pumping areas.
Just as shops do in a shopping centre, plazas also aim to attract more customers and improve their experience during their stay.
Not just technology and safety, but comfort and focus on people thanks to greater visibility near the petrol pumps and information on LED displays installed on special supports.
Professional LED lights for petrol stations create a welcoming environment, tempting motorists to stop instead of continuing to the next service station.
Are you looking for excellent night-time brightness for your signs and price displays?
Do you want a well-lit fuelling and parking area? Do you need to clearly communicate information and prices to your customers?
Hitechled designs and distributes products that allow you to obtain a perfectly illuminated and highly visible fuel service station; a real haven for motorists at night.
Don't forget that choosing the right technology for lighting carports can cut energy consumption by up to 90%!
Ceiling, recessed or recessed retrofit lights? Whatever the technical requirement for installing service station LED lights, Hitechled offers innovative and technologically advanced solutions. Here are our products dedicated to petrol stations:
Alka-40
Okla-80
Vanya-80
Vanya-80-R2-retrofit
Vanya-80-R3-retrofit
Vanya-80-R4-retrofit
HTLuxC-80-C-1-1R
LED Lights for urban light professional operators
Urban lighting involves different aspects in relation to the characteristics of the environment around it. In the design phase of LED lights, attention should be paid to the specific areas in which they will be placed, whether it is the city centre or the suburbs, and to the surrounding elements that could interact or interfere with the lighting, such as streets, buildings or monuments. In these cases, urban lighting plays a fundamental role in the safety of people and the enhancement of the environments. LED lighting of streets, car parks, cycling paths and pedestrian areas is highly functional and, therefore, requires specific solutions.
Hitechled LED lights are, therefore, produced in compliance with the technical criteria that allow them to be used in different urban spaces, focusing on the design and adaptability on different types of supports
LED Lights for professional operators in industry and retail
Closed but large or extra-large areas. Hitechled LED lights, designed to meet the specific needs of industry and retail, offer solutions that combine the high quality of the product with maximum functionality and effectiveness for the customer.
Not just the spaces, but above all, the people in them; this is the cornerstone of the development of LED lights for industry and retail, to make the experience inside the areas comfortable and functional at all times.
Are you an installer?
We can offer you beneficial solutions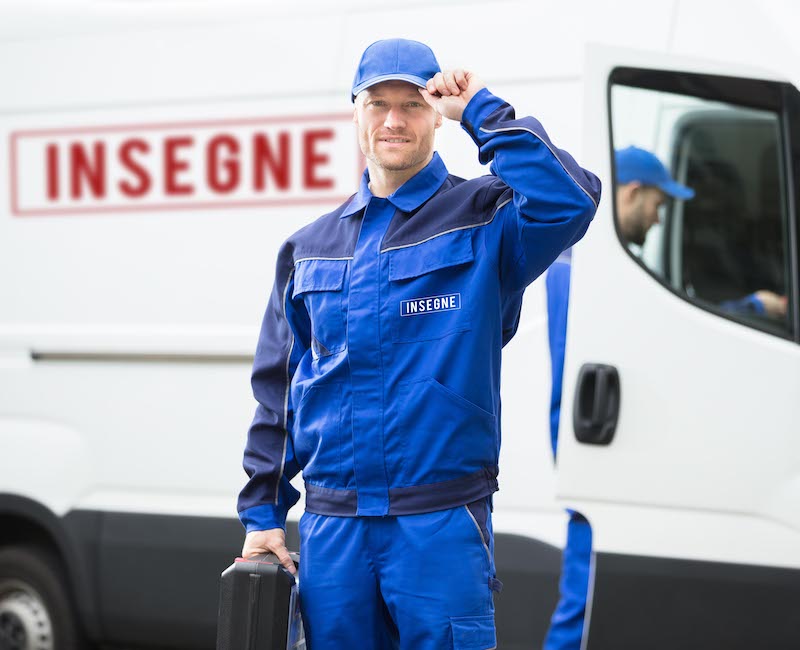 Tell us about your business
We can build together the right solution to communicate and illuminate your work