Hitechled is a leading company in the production of Led systems
The company, founded in 1991 by a group of visionary entrepreneurs anticipating the positive and sustainable development of LED light sources, has organised its production over the years into three main sectors: Modular LED systems, LED displays and LED luminaires.
The three lines of professional products involve the creation of LED modules, LED bars, flexible LED tubes, flexible LED strips for illuminated signs, furniture, lighting decoration for indoors and outdoors; numeric and graphic LED displays for petrol stations, clocks, date displays, LED thermometers for indoor and outdoor installations; professional LED luminaires to ensure uniform and continual lighting of urban areas, commercial and industrial buildings.
An in-depth and well-established knowledge of LED light sources and the technology behind their use allows innovative integrated solutions to be developed and created on demand dedicated to specific business sectors.
Made in Italy and internationalisation
At the Treviso site, Hitechled's research and development division designs and implements reliable and innovative LED solutions; the production sites in Italy and abroad, specialised in different types of products, guarantee a wide and comprehensive production range.
Unlike many commercial companies operating in the world of LED lighting, in 2017, Hitechled succeeded in taking a further step forward, acquiring the majority shareholding of a well-known Chinese company specialised in the production of modular LED systems for backlighting and linear lighting. The company then invested in automated processes and established partnerships with other major manufacturers of LED chips for the customisation of LEDs to integrate into the products.
Being able to directly control all the stages of the product creation guarantees a production process with the highest standards for continuous, long-term quality.
LED lighting solutions are becoming increasingly popular on the market, but what are the elements that differentiate one professional fixture from another and how can you recognise the quality of LED products?
Drawing on its extensive experience over the years, Hitechled has carefully selected the components and developed the best hardware and software techniques to guarantee its customers a reliable and high-performance technological product.
LED technology offers multiple advantages, including energy saving, high efficiency and environmental sustainability. Consequently, it has made a name for itself on the market as the most effective and efficient light source for creating communication and lighting devices.
What are the factors that define the quality of LED products?
Hitechled has carried out a careful analysis and selection to offer you LED solutions that combine the best electrical and electronic components in terms of performance and reliability to guarantee an unparalleled finished product to companies:
LED;
Connections;
Protection;
Communication;
LED
LED is a light source, a light-emitting diode. This component has been improved and is still being improved. The performance increases with logic inversely proportional to the quantity of electric current that is supplied, creating the concept of energy efficiency.
It is not just a question of quantity of light, but also of quality, therefore, when choosing the LED several factors must be taken into consideration: the colour temperature, CRI, luminous flux and intensity, the drive current, junction temperature , type of phosphorus, size of the silicon DIE and the robustness of the case are all fundamental factors determining the quality of  LED products.
For example, one important indicator for lighting fixtures is the CRI, the colour rendering index, which determines the natural appearance of the colours of the objects illuminated by the light source.
The right LED for each application; for outdoor signs, for example, it is important that the LED resists exposure to sunlight and can operate 24 hours a day in extreme weather conditions.
Connections
The connectors of a professional device, especially if used outdoors, play a fundamental role in determining the level of quality of LED products. For example, in fuel displays and lights on poles, Hitechled has used connectors with oxidation-resistant contacts and the body made of a special nylon which withstands extreme temperature fluctuations. They also have silicone gaskets placed between the points where the male and female parts meet and as wire guides. These connectors are also fitted with clips to safely secure them.
Protection
Most of Hitechled's products are suitable for outdoor use or for installation in closed structures, but also for outdoor use, such as petrol station totems, for example. For this reason, the boards used for these products are treated with a silicone coating applied by a robot. This special silicone always stays elastic and adheres to the electronic components even if subjected to extreme temperature fluctuations. It is also highly resistant to ageing which is also an important point in determining the quality of LED products.
Communication
The communication method between devices plays a decisive role in the quality of the LED products, e.g. between the control board and every single digit of fuel displays, the data is sent via an RS485 communication serial cable. In addition, the message sent is filtered by software via a microprocessor which detects any disturbances and ignores them. This technique is used for all products with a communication bus.
Are you an installer?
We can offer you beneficial solutions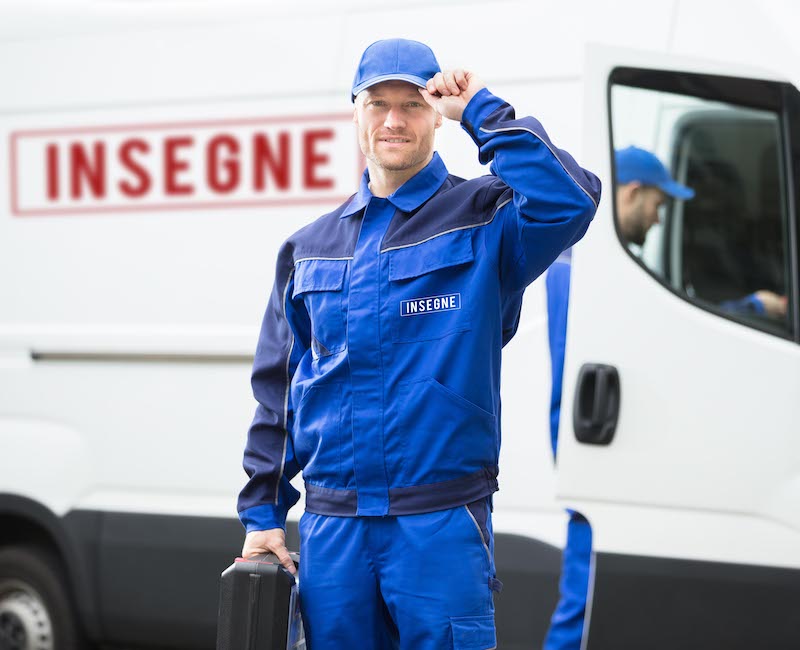 Tell us about your business
We can build together the right solution to communicate and illuminate your work