The pylons that support the canopy can be formidable communication points if equipped with adequate LED video systems. This FULL COLOR display is ideal to be integrated in column casings, RECEIVES PRICES FROM THE POS, can be controlled remotely via CLOUD SOFTWARE. It is not necessary to install any software on the user's PC, an internet connection is sufficient. So this system turns out to be an effective device for communicating within the petrol station.
The graphics are fully customizable. Up to 8 product prices can be displayed, videos or advertising images can be displayed, while the prices remain always visible.
LED Solutions for Petrol Stations
A petrol station is a particularly sensitive environment in terms of safety for staff and the motorists who pass through it. Hitechled offers extensive experience in the field and provides its customers with LED solutions dedicated to all the elements of lighting technology, price display and messaging of service stations.
There are many risk factors to be taken into consideration; consequently, Hitechled has developed devices with specific technical features, such as resistance to chemical agents and saline humidity, as well as LED lighting systems that always maintain a controlled temperature, thus avoiding dangerous combustion.
The products dedicated to plazas, for a complete and professional service, are:
LED SMD price displays including all the communication protocols
LED graphic panels, both monochrome and RGB
intuitive communication systems for managing service stations
high-performance LED lights, numerous retrofit models
LED modules for the backlighting of the brand and products
luminous silicone profiles for the carport outline, such as LED flexible tube lights
HDP COMPACT is the perfect solution to design your service area with style that makes communication with customer friendlier.
What are the advantages of a well-lit petrol station?
LED solutions for petrol station certainly contribute to making the parking area more pleasant for those who pass through it.
People feel safer and more confident when stopping to refuel in a well-lit petrol station; if the users' experience is pleasant, they will be more likely to return to the service station, which will, in turn, benefit from new and loyal customers.
Petrol station lighting also contributes to giving visibility to the service station itself, making it instantly visible and recognisable to motorists
Why choose LED solutions for petrol station?
LED lighting for petrol stations brings numerous advantages
In the parking areas and petrol stations, the lighting systems must remain switched on for many hours at a time and, in the case of price displays, they must be left on continuously throughout the day. To cope with this specific technical requirement, lighting systems are required that can cut down on energy consumption. The LED lighting solutions for petrol stations designed by Hitechled guarantee significant energy savings resulting in a reduction in consumption and economic benefit for the manager of the petrol station.
There are also numerous advantages in terms of time as well because the long life and the quality of the LEDs means that maintenance of the lighting systems is minimal
 LED technology, compared to incandescent or fluorescent lights, guarantees a long product life. Thanks to the low light decay, in fact, LED light sources are guaranteed to last from between 50,000 and 100,000 hours. Moreover, after the quick and safe installation, staff can enjoy greater safety, since they will no longer be required to frequently replace the bulbs at height or in positions that are dangerous to reach.
Unparalleled technology and design
Hitechled's goal is to guarantee its customers cutting-edge technological and high-performance products for a professional and reliable service. Accordingly, the company has developed LED solutions for petrol stations that can provide high performance and can be customised based on individual customer needs.
The LED price displays for totems and columns are supplied in kits of loose items to added to the structures and, therefore, handled by the installers, to guarantee an excellent level of quality, the boards are coated in a special silicone resin, together with heat insulated front panel sun shields, LEDs suitable for 24h/day continuous operation with exposure to UV sun rays, heavy-duty connectors with silicone gaskets secured with safety retainer clips.
The very high level of security of signal transmission takes place via RS-485 serial communication which allows data to be sent to the displays, preventing any electromagnetic disturbances along the cables. Each single display, in fact, communicates with the control board independently from the others, to avoid compromising the operation of the other devices in the event of a malfunction, while installation and wiring simplify procedures through the positioning of the PCB2 or HDP BASE control board on the back of the Master Display, protected by a transparent PMMA shield, which cuts down on processing times and makes the product more compact and reliable.
To integrate the fuel price display, one-colour and RGB LED graphic displays are created with the possibility of displaying static or scrolling text messages with various page appearances, logos, arrows, backgrounds and gif animations. The graphic displays consist of different combinations of LED arrays, with automated silicone resin coating application protecting them from humidity, and are suitable for installation in totems or columns with LED price displays.
A fundamental characteristic of Hitechled products is the possibility of complete customisation, which expands and defines the performance of LED devices, thanks to specific accessories dedicated to the communication system between operator and device.
The LED solutions for petrol stations are designed to offer the best experience of comfort to users who pass through specific areas. Hitechled has also paid particular attention to the design of the elements that contain the electrical and electronic components. The modern, compact fixtures are easily inserted in and adapted to the different environments, contributing on an aesthetic level as well to defining the image of a well-kept and up-to-date stop-over and refuelling area.
Are you an installer?
We can offer you beneficial solutions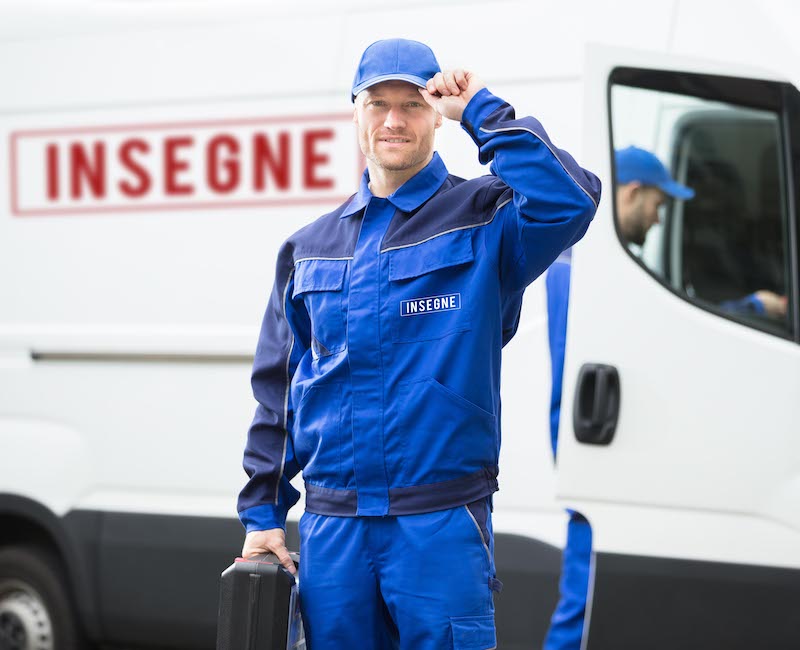 Tell us about your business
We can build together the right solution to communicate and illuminate your work